Production Characteristics
1. The use of special steel has the advantages of high toughness and high wear resistance; 2. High legs, large opening, effective passing height of 4200mm; unloading across the train carriage, wide operating vision; 3. Equipped with a large digging bucket, the bucket is centered for operation, which can easily remove materials at the bottom and side of the box, and unload a car in an average of 5-8 minutes; 4. The unloaded materials are directly loaded on the truck, without the need for a second transfer on the ground, saving energy and reducing consumption; 5. The track is lengthened to increase the contact area, equipped with multiple guardrails to increase the safety factor of the equipment; 6. The product is flexible, and the opening and height can be changed according to the different needs of customers to meet the needs of different operations; 7. Convenient operation, low cost and high benefit.
Technical Parameters: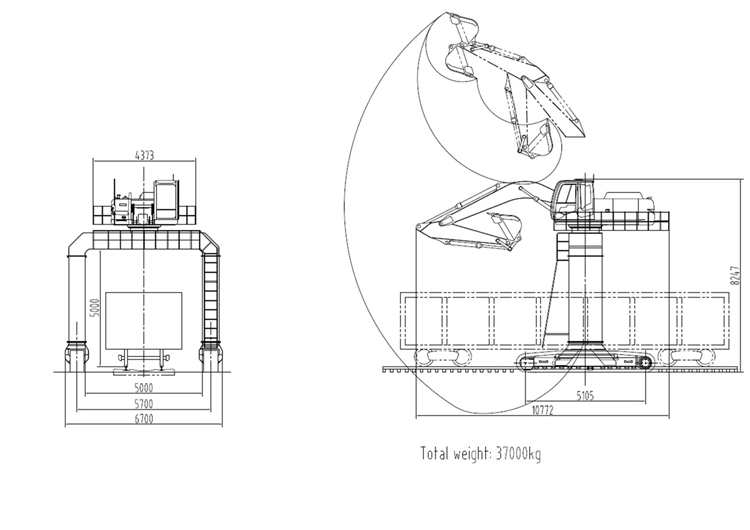 Excavator gantry parameters: Suitable model: 13. -40 tons. Operating type: Above the train Effective pas height: 4300mm Effective passage width: 4200-4600mm Number of legs: 4 Crawler walking operation mode: host crawler joystick control Safety device: Equipped with guard rail Dipper capacity: 2-3.5 *Specific parameters can be changed according to customized requirements.
Product Show: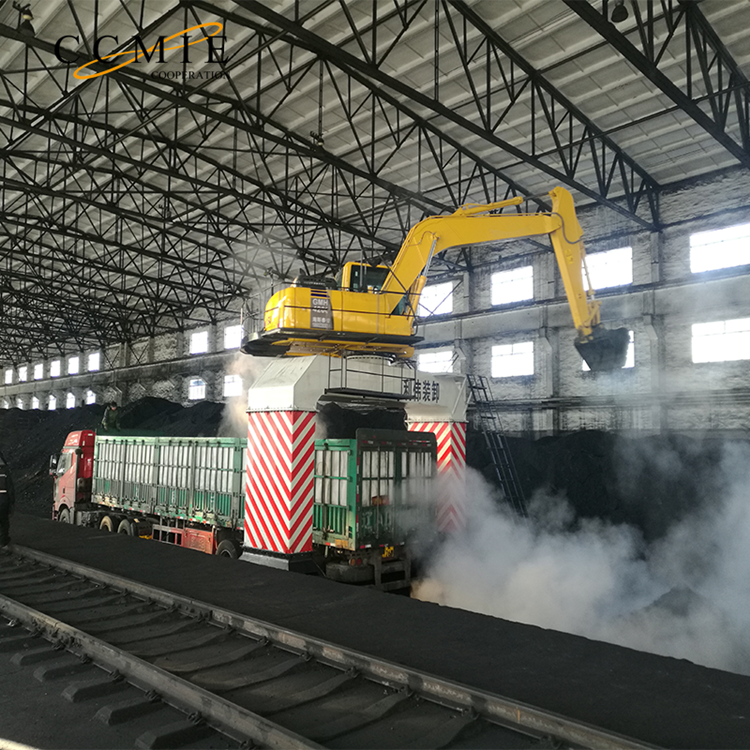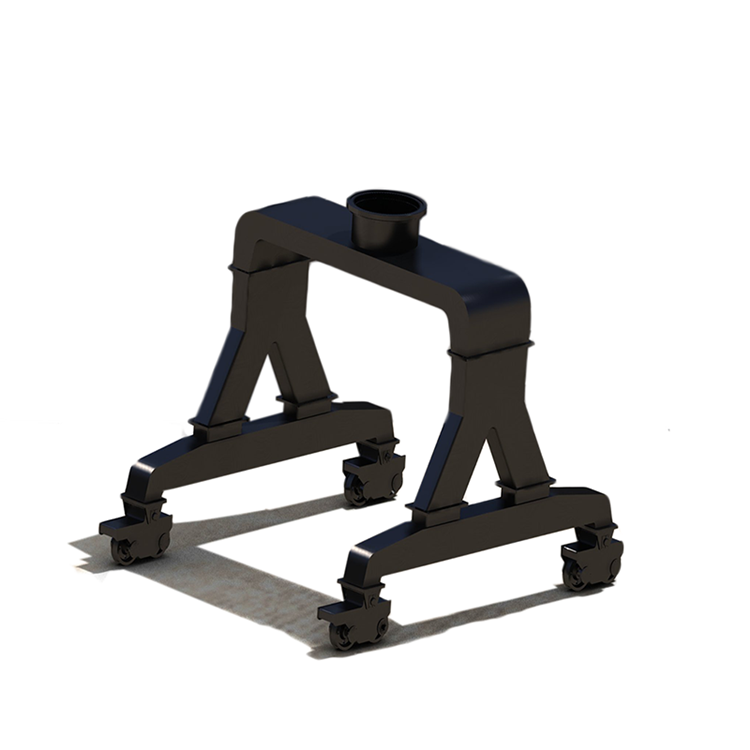 Our company can customize and modify this kind of portal material excavator, and those who are interested can contact us directly.