Production Introduction
The piling arm is specially configured for excavator piling. It is different from the special boom for excavation. The piling arm is a straight arm, which is good for lifting. It is equipped with a short arm. The curved arm of the piling hammer can be connected with the arm. Good control of the piling and piling operations of the piling hammer. Scope of application of excavator piling arm: It is suitable for the vast areas of our country, and it is an ideal equipment for foundation construction such as buildings, high roads, railways, airports, bridges, ports, and docks. Excavator piling arm features: 1. Do not change the performance of the original excavator; 2. Made of high-strength steel plate; 3. Provide a great scope of work 4. It is convenient to install with the customer's existing excavator.
Technical Parameters:
The piling arm technical parameters
Excavator tonnage
Unit
36
45
Total length
mm
13000
15000
18000
Pile driving depth
mm
12500
14500
17500
Folding length
mm
12500
14300
16500
Transport height
mm
3100
3100
3380
Stick length
mm
4000
4000
4500
Boom length
mm
9000
11000
13500
Extra Counter weight
T
Move back 40
Move back 60
Move back 60
Max weight of attachments
T
2.8
2.8
3.5
*Specific parameters can be changed according to customized requirements.
Product Show: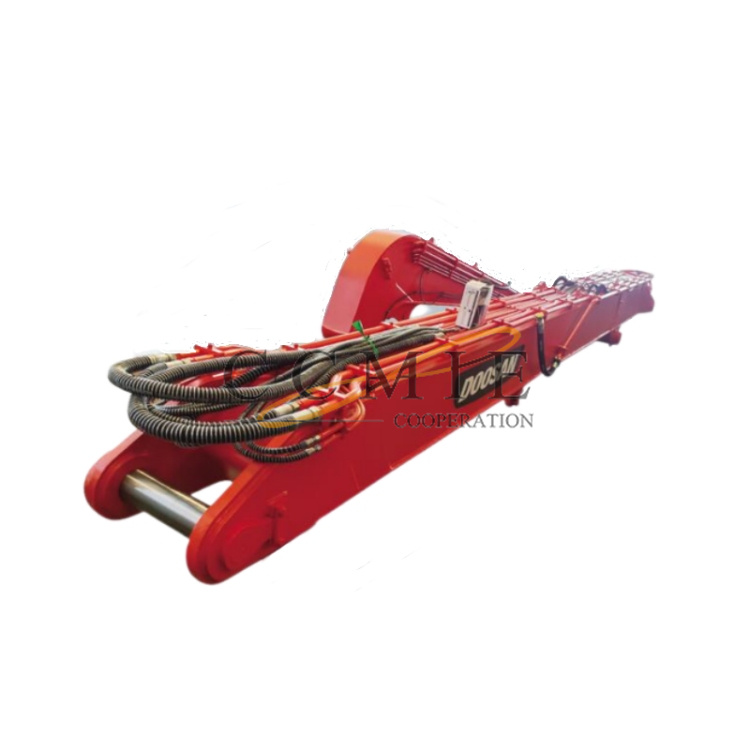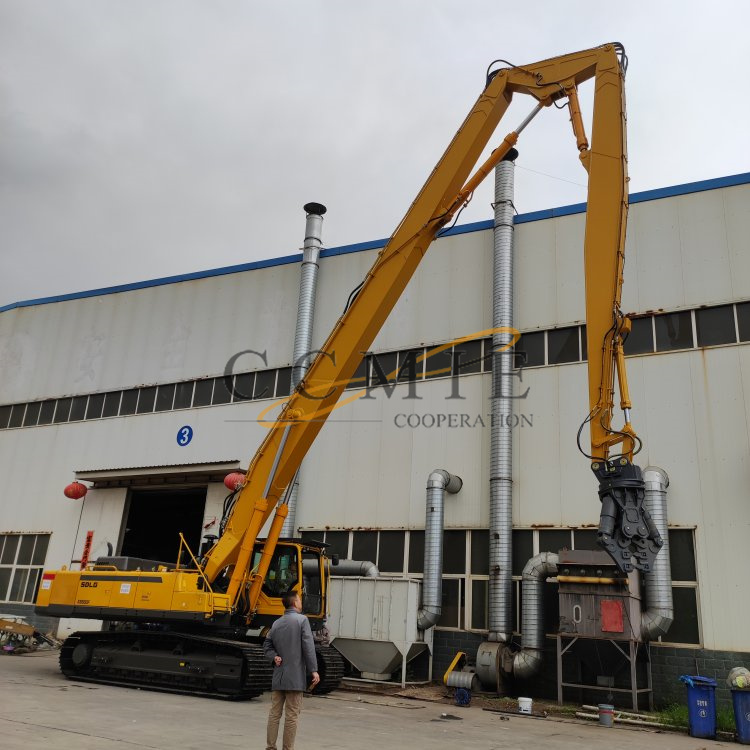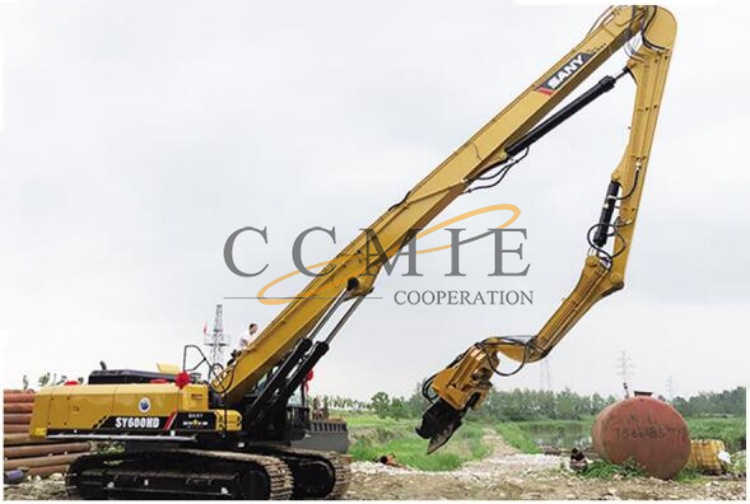 Our company can make various modifications and customize corresponding auxiliary equipment for excavators. Those who are interested can contact our company directly.